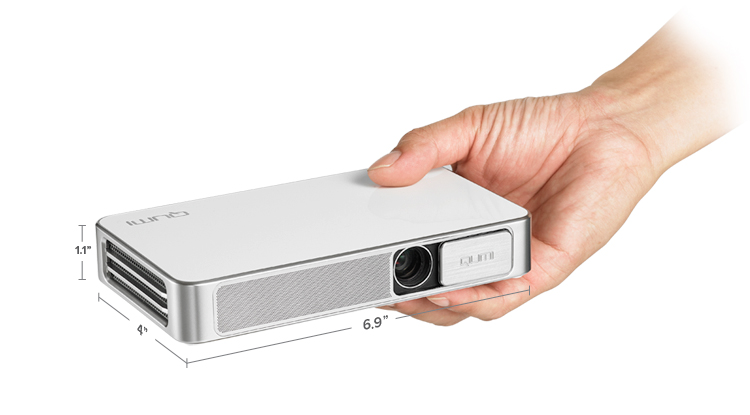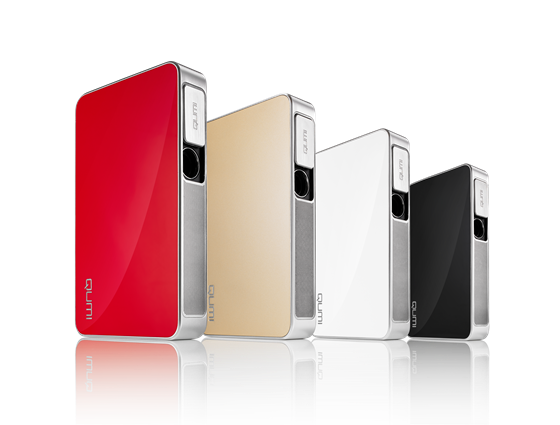 Vivitek Qumi Q3 Plus
Ultra-portable smart projector with Android™ OS, wireless, full-connectivity, and built-in rechargeable battery
The Qumi Q3 Plus is an ultra-portable smart HD pocket projector with Android™ OS, wireless, full-connectivity, and battery for up to 2 hours of on-the-go projection. In addition to its 1.5GHz quad-core CPU running the Android™ v.4.42 OS, the Qumi Q3 Plus features a native HD720p resolution, 500 lumens of brightness, 5,000:1 contrast, and 30,000 hour LED light-source engine.   For additional flexibility, the Qumi Q3 Plus boosts built-in Wi-Fi and Bluetooth connectivity, integrated media and document viewer for a PC-free content playback via a USB flash drive, microSD card or onboard memory.  By providing cable-free content projection from an iOS or Android smartphone or tablet, the Wi-Fi functionality makes Qumi Q3 Plus the perfect projector companion for on-the-go projection.
Features
-Quad-Core @1.5GHz CPU running  Android™ 4.42  operating system
-TI's DLP® TRP chip technology for long-lasting precise color, image quality and low power consumptions
-Native HD720p resolution with high definition FullHD 1080p compatibility
-Up to 500 lumens of brightness and 5,000:1 contrast for brilliant and sharp images
-Long life RGB LED light source with up to 30,000 hours of operation
-Project a large a 2.6m (100") diagonal  image from about 3.7m (12.1ft) from the projection surface
-Digital auto keystone correction with motorized focus
-Wi-Fi ready for connection to a  laptop or other mobile devices
-Bluetooth enabled for easy and convenient connection to other devices: speaker, keyboard, mouse
-Assortment of connectivity options including built-in HDMI, USB, AV-In/Audio-Out  and microSD slot
-Integrated media and document viewer conveniently plays office, photos, videos and audio files without connecting to a PC
-Display content directly from a microSD card (Up to 64GB), USB flash drive  (Up to 64GB) or from the onboard memory (8GB (5.1GB User Availability))
-Built-in 2w (x2) stereo loudspeakers with audio-out for easy connection to other audio devices
-Embedded large capacity battery (8,000 mAh) with up to 2 hours of operation
-Tripod port and swing out kickstand for quick and convenient setup
-Ultra-slim and light weight for easy portability
-Four vibrant colors available: black, white, red, gold
Home or office, the Q3 Plus offers entertainment enthusiasts and business travelers the ability to project HD video and data, anywhere, even on the go. Q3 Plus is a feature-rich, multimedia pocket projector with an ultra-light, thin profile that's small enough to carry in a bag. It delivers bright and vividly colorful images with up to 500 lumens and a 5,000:1 contrast ratio. Packed full of advanced display features, the Q3 Plus projects from a variety of devices, including digital cameras, laptops, smart phones, tablets, USB and microSD, or directly from its 5.1 GB available on-board memory. The convenient wireless content sharing from Android and iOS devices allows for on-the-go entertainment, in the palm of your hand.
<!–
Turn any content from your mobile phone, tablet or
game station into a large screen projection–up to 100"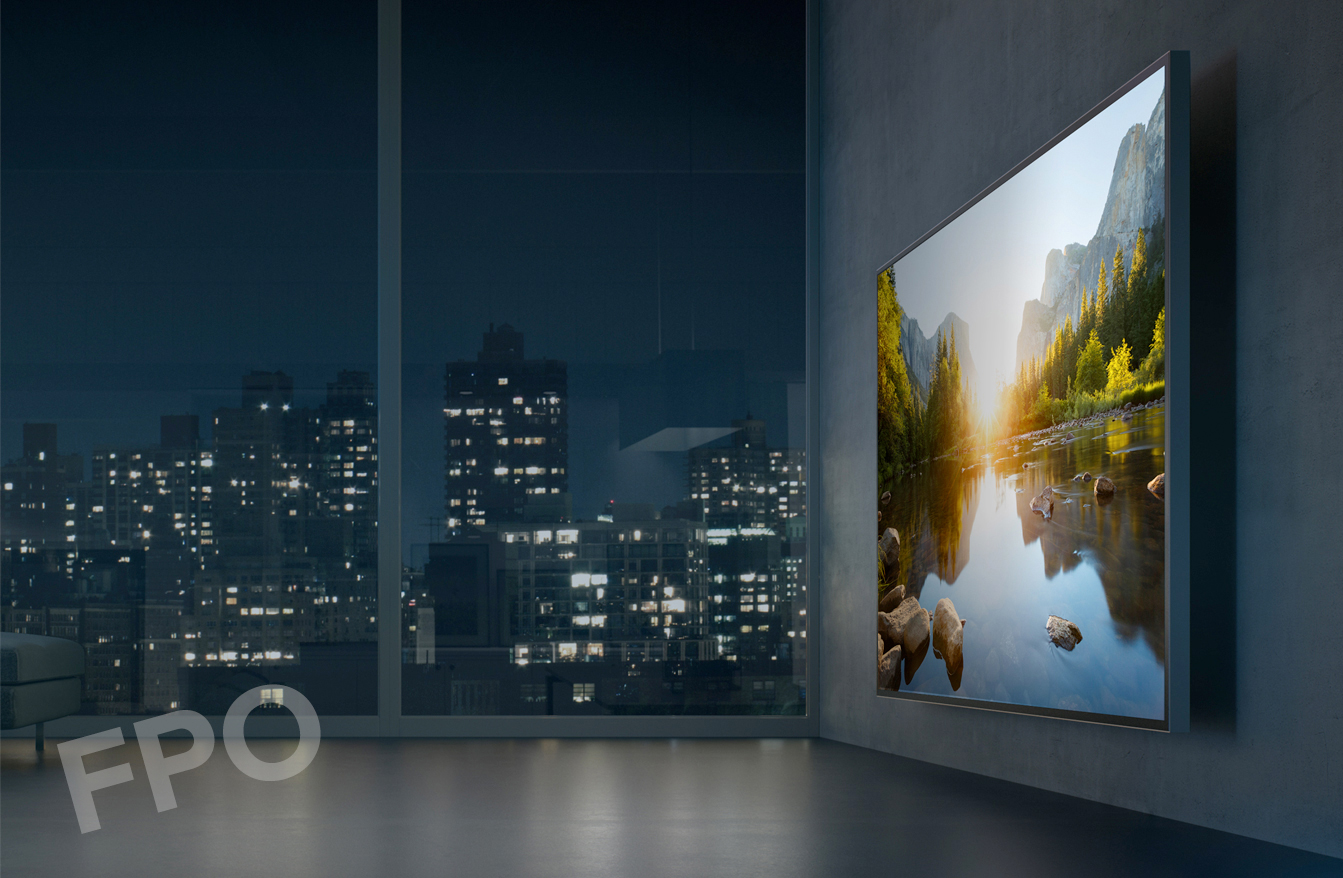 –>
500 Lumens of Vivid Brightness.
720p HD Resolution for Superb Clarity.
Turn any content from your mobile phone, tablet or game station into a large screen projection–up to 100"
Powered by Android for maximum compatibility with your favorite apps.
Specifications
Display Type: DLP® 0.3" TRP 720p DMD by TI
Brightness (Typical): Up to 500 Lumens
Native Resolution: HD720p (1280 x 720)
Maximum Resolution: FullHD 1080p (1920 x 1080) @60Hz
Contrast (Typical):5,000:1
Lamp Life/Type: 30,000+ hours (OSRAM Q8WP RGB LED)
Throw Ratio: 1.66:1
Image Size (Diagonal): 0.5m – 2.6m (19" – 100")
Projection Distance: 0.7m – 3.7m (2.3ft – 12.1ft)
Aspect Ratio:16:9 Native
Offset: 100%
Battery: 8,000 mAH li-polymer rechargeable battery
Keystone Correction:Vertical ±35°(±35 Steps)/Digital Auto Keystone Correction
Speakers: 2W (x2) (Stereo)
I/O Connection Ports:HDMI v1.4b, AV In*/Audio Out (3.5mm), USB (Type A) (x2), microSD Card Slot, Reset Button
3D Compatibility: N/A
Dimensions (W x D x H):176 x 102.5 x 29.6mm (6.9″ x 4.0" x 1.2")
Weight:460g (16.2oz)
Available Color(s):Black, White, Red, Gold
Noise Level:33dB (Normal)
Power Supply :AC 100-240V, 50/60Hz
Power Consumption:36W (Normal Mode), <0.5W (Standby)
Standard Accessories: Remote Control, AC Power Adapter with Cable, HDMI Cable, Documentation Kit
Optional Accessories:
Interface