Polycom Studio: Audio/Video USB Soundbar, with auto-track 120-deg FOV 4K Camera, USB stereo speakerphone, BT speakerphone, Wi-Fi device management, remote, Cable: 5m USB Type-A to Type-C, Power: UK-Type G, BS 1363.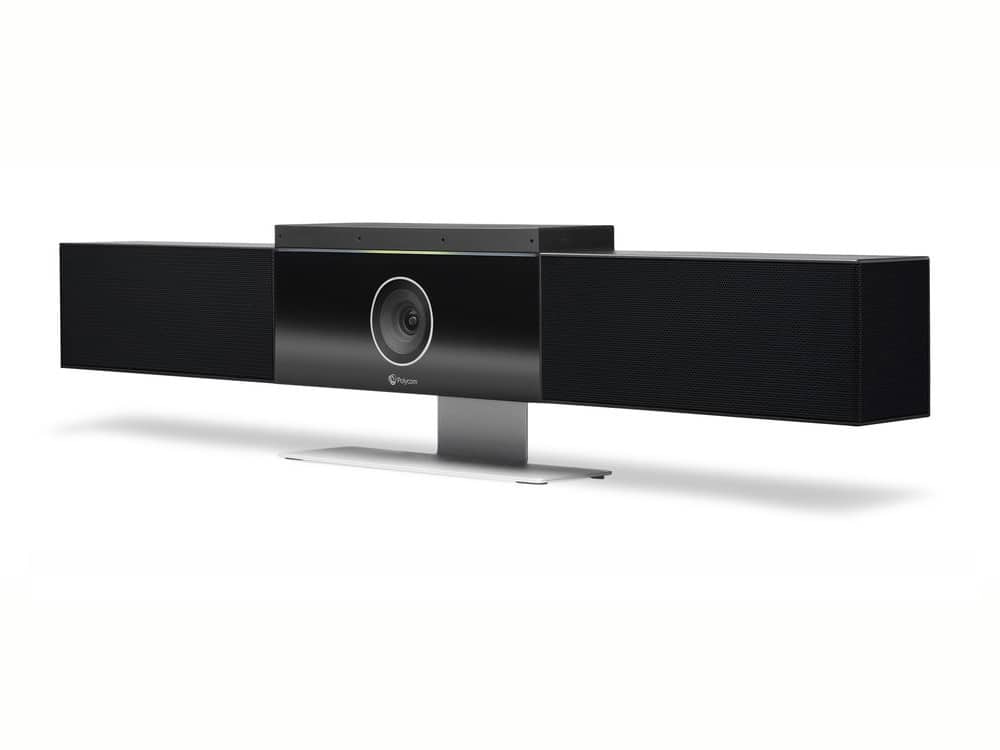 Upgrade Your Small Rooms to Business Class
Polycom Studio combines business-class performance with simplicity for small rooms and huddle spaces. Our USB video bar makes connecting easier than ever, with plug-and-play functionality that works with nearly any video platform and any budget.
Why Huddle Rooms?
By 2022, 70% of video conferencing meetings will take place in huddle rooms.*
Why? Huddle rooms are becoming a hotbed for ideation, collaboration, and productivity. Executives agree, citing accelerated decision making and improved productivity as the top two benefits from video conferencing.
*Frost & Sullivan, 2018
For Meeting Users
Many video conferences today are frustrating DIY experiences that result in lousy audio and video that don't allow teams to see and hear everyone clearly.
Polycom Studio eliminates that frustration. Simple USB plug-and-play connectivity keeps technology in the background and provides a business-class solution to small room users. It just works!
Discover the Polycom Difference
With room-filling sound and pinpoint accurate microphones, Polycom Studio enables participants on both ends of your calls to hear and be heard clearly. Developed through decades of audio science, Polycom Studio has the best audio quality in its class, letting you experience meetings like you're there in person. With intelligent features like Polycom Acoustic Fence and NoiseBlock, Polycom Studio automatically mutes and removes distracting background noises and other unwanted sounds.
1 year warranty